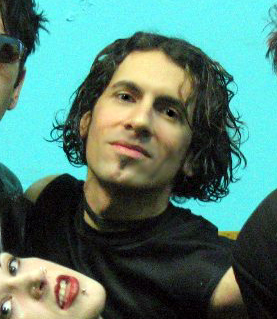 E. Haase film/video Demo Reel Movie clips are ultra compressed for web, however they are broadcast quality in original form.
I was trained in film production & screenwriting @ The University of Miami where I specialized in screenwriting & experimental documentary filmmaking while double majoring in psychology; minor in philosophy. I've been combining documentary & fiction into what I think will be a next wave of national distraction after the current reality T.V. trend gets even more beaten to death than it already is.
As of 01/01/07 I'm in pre-production of a feature film I wrote last year entitled "Apocalypse Near"; a project born of my near death experience. I created a website which serves as supplemental material for the films' philosophy, stories & characters which you can see here: "Viridian REVELution". I think I'm concurrently creating a new genre of cinema with this project. I'm calling my genre "Hyper-Reality".

• Here's some reactions from Tampa press: Read an & An article about me from TampaFilmFan & a review of my trailer from "Crazed Fan Boy.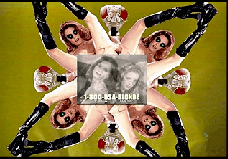 Here's some surrealist fun-
Video collage animation
This is an excerpt from a multi-media installation I did for The Bass Museum in Miami Beach. The live show, entitled "ISM" featured live music, dance & DJ's.. 5.9 mb Quicktime movie will load in a new window.